The last week of July has been an amazing one for us at CarDekho, a couple of launches, multiple scoops and spy shots were made available for our avid readers. The week started with a bang as we brought the exclusive spy pictures of Ford Figo facelift which is expected to come during Diwali. Same day we revealed the information about Nissan Datsun's plans of bringing in two budget cars against existing segment toppers including the Alto and the Eon.
On july 24th CarDekho leaked Tata Motor's plans of launching the Manza facelift in coming September. Then on July 26th we brought you the spy shots of upcoming Mahindra Mini Xylo, which again has been lined up to be brought during the Indian festive season. We covered two back to back launches of New Mahindra Verito and New BMW 3 series which were launched on July 26th and July 27th respectively. Last not least, this week we also revealed the launch date and venue of the much awaited Hyundai Elantra Fluidic, which will be positioned in the D Segement.
So for all those who missed the action this week, we bring to you a quick synopsis of all what happened this week in the Indian automobile industry.
Ford Figo facelift- Unmasked Caught in Action
After revealing the launch plans of the upcoming Ford Figo Facelift, CarDekho brought the spy pictures of the car on July 23rd, however the images clicked were of the rear side, but that gave us the fine idea how the facelift is going to be like. In the same story we revealed the features it will now come with.
Nissan Datsun Cars Will be Priced Below Rs 4 Lakh, to Rival Alto and Eon
We revealed the price range and other details on Nissan Datsun's under production car. FYI Nissan Datusun brand which was claimed to be launching two budget cars will launch two cars, which would compete with the likes of Maruti Suzuki Alto and Hyundai Eon. The cars are expected to be priced below Rs 4 lakh and will come by 2014.
New Mahindra Xylo now offers a 3 years / 1,00,000 kms warranty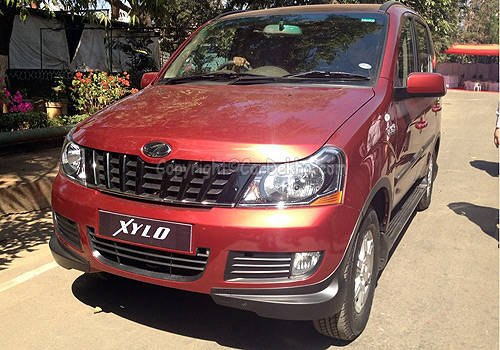 This week Mahindra & Mahindra Ltd announced that the Xylo, MPV will now be offered with a warranty scheme of 3 years or 1,00,000 kilometres. Applied across all Xylo variants, the scheme will help the company to strengthen the company's position in the particular segment.
SCOOP- Tata Indigo Manza Facelift Coming this September
The Manza Sedan which was launched back in October 2009, and got a new variant Elan in 2011 will now bring a facelift version of the Sedan in September. Tata Motors wil give it a mid-life treatment. However there will be some cosmetic changes outside, rest features are expected to be the same.
Mahindra Mini Xylo Spotted on Mumbai-Pune Express Highway-Scoop
Mahindra Mini Xylo which has been doing test runs all around to check its feasibility on Indian roads was caught testing on Mumbai-Pune Express highway Ealier this week. And the pictures were clicked and sent to CarDekho by one of our avid readers. The pictures suggest Mini Xylo to be more like an extended hatchback along with rear mounted wheel.
Mahindra New Look Verito Launched at Rs 5.27 lacs
On July 26th, Mahindra & Mahindra launched the much awaited Verito facelift, 'New Look Verito' in Delhi at a starting price of Rs 5.27 lakh for Petrol BS4 model and Rs 6.26 lakh for the diesel BS4 model. The new look verito was launched in a total 5 variants, out of which two are petrol G2 and G4 and three diesel D2, D4 and D6. It has come out carrying a bunch of changes, that now makes it feature rich and better in looks and comfort.
Hyundai Elantra Fluidic Launch on 13th August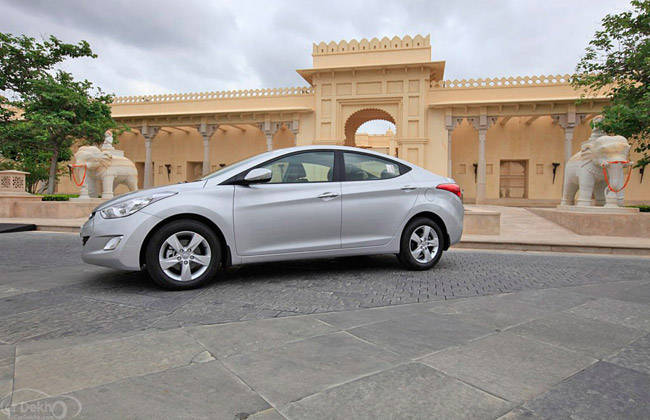 CarDekho has been regularly reporting about the upcoming Hyundai Elantra Fluidic, which will make its way to the D- segment. This week we reported about the launch date and venue of the car, the car would be launched on August 13th in Delhi at an expected price bracket of Rs 13-16 Lakh.
New Mahindra Verito 'Refresh' vs Competition
After covering the launch of New Mahindra Verito, we compared the all new car with its closest competitors including Maruti Suzuki Swift Dzire, Toyota Etios, New Ford Classic and Nissan Sunny. The comparison was done keeping in mind the three most important factors Pricing, Mileage and Spaciousness. Read the article to decide which car to pick if you are making up your mind to buy a C-segment sedan.
New BMW 3 Series Launched at Rs. 28.90 Lakh in Presence of Sachin Tendulkar
CarDekho covered the live event of New BMW 3 Series launch which was held in Mumbai. The car was launched in both Diesel and Petrol engine options in a total 5 variants, out of which four are diesel and one is top end Petrol. Except the new engine options, the car has come out carrying a total of 23 features that in return makes the car more spacious, comfortable and more powerful. The car has been launched with a starting price of Rs 28.90 lakh (ex-showroom, India).
BMW 3 Series vs Audi A4 and Mercedes-Benz C-Class
After covering the launch event, CarDekho tried to find out How Does the New BMW 3 Series Fare Against its German Rivals including Audi A4 and Mercedes-Benz C-Class. The comparison has been done to help the new car buyers who are planning to buy a new luxury car in India. So read the dedicated featured article to chose which car to pick among all the available ones in the segment.
Source: -
Weekly wrap up: Glimpses of the Major Action in the Industry