Nissan has unveiled a bold new vision for the future of the London 'black cab' and its 300,000 daily users – the Nissan Evalia (known there as NV200) London Taxi. The Nissan Evalia will offer significantly reduced CO2 outputs compared to current taxi models – a focus in line with the Mayor Boris Johnson's Air Quality strategy for London. An all-electric e-Evalia concept is also set to undergo trials in the Capital. The Mayor has joined disability groups and the influential London Taxi Drivers' Association in welcoming the launch of the Evalia London Taxi.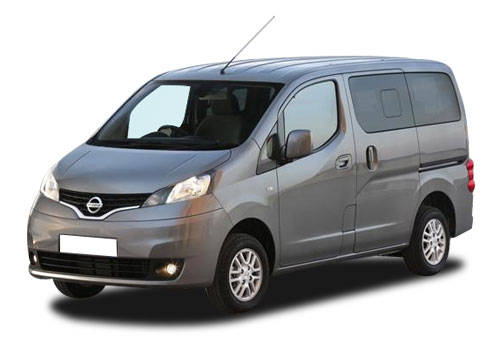 Taxi versions of the EVALIA have already been unveiled in Tokyo and it has also been chosen as the exclusive New York City 'Taxi of tomorrow'. The EVALIA London Taxi joins an exciting global Nissan vision for the private hire industry. Nissan has a respected place in the Capital's taxi history – its 2.7-litre TD27 diesel engine was chosen for the iconic LTI FX4 'Fairway' black cab, which introduced improved speed, reliability and efficiency to the London cabbie's daily drive. The same engine also featured in the Fairway's successor, the TX1.
Steve McNamara, General Secretary of the Licensed Taxi Drivers' Association, said: "Nissan already has a great footing in the London taxi market – the 2.7-litre diesel that featured in some of the early taxis was one of the greatest engines ever put in a cab. From what I've seen of the 200 London Taxi, it ticks all the right boxes. It's important that it looks like a cab, is comfortable with good ingress and egress and is reliable. If the fuel consumption figures are as promised, it will be a big seller."
Designed from the inside out for the well-being of passengers, drivers and even other road users, the EVALIA London Taxi is more efficient and more environmentally considerate than current 'black cab' models, while delivering more comfort, space and convenience for occupants. A particular focus was also placed on providing for passengers with mobility issues. Alan Norton, from Assist UK, said: "Assist UK is proud to be associated with Nissan in the development of an accessible taxi to meet the needs of all disabled people. We have had the opportunity to bring together experts from all fields of disability to work with designers to ensure the vehicle will work for all of their transport needs. The work is ongoing and future refinements are planned after the initial launch, as many ideas have been discussed and are currently undergoing development. We congratulate Nissan for its initiative and wish it every success with its project."
Durable and reliable, the Nissan EVALIA London Taxi is based on the company's multi-purpose EVALIA compact van – a vehicle which has won many awards including International Van Of The Year. Launched at end of 2009, the model has been introduced to 40 countries, selling over 100,000 units worldwide. The Nissan EVALIA London Taxi comfortably seats five adults – three on a rear bench with two on rear-facing, fold-down seats. The front passenger seat has been removed to create space for luggage.
A stand-out feature is the taxi's sliding passenger doors, which were developed for easy open and close. They are also much safer for pedestrians, cyclists and other vehicles because they do not swing out to create a potential obstruction. The diesel version of the Nissan EVALIA London Taxi is expected to be competitively priced below the new TX4 – the London Taxi Company's current model - and will be available through a designated 'specialist' Nissan dealer.
Nissan's EVALIA also delivers significantly improved running costs than alternative London cabs. The model's frugal 1.5 dCi 89 HP EuroV, 6-speed manual drivetrain achieves 22.66kmpl on a combined cycle meaning an almost 50% fuel saving over the most efficient TX4, with its combined cycle figure of 15kmpl. Fuel costs account for around 10 percent of taxi driver overheads. Over the course of a year, EVALIA London Taxi drivers would spend around 50% less – about £700 – on fuel than TX4 drivers.*
An all electric version could have an even bigger impact on London's air quality. Having been the first car manufacturer to mass produce a 100% electric family car with its trail-blazing Nissan LEAF, Nissan could cement its place at the forefront of motoring technology with the introduction of an all-electric e-EVALIA London Taxi. With running costs estimated to be around one fifth of a conventional, diesel-powered Hackney Carriage it is likely to be popular with drivers too. Subject to final testing, including a crash-test, the diesel-powered Nissan EVALIA aims to receive full London Taxi certification later this year.
The extensive modifications to the standard EVALIA ensure the model fully conforms to the regulations set in the TfL London Taxi Conditions of Fitness. These include being able to accommodate a wheelchair passenger and achieve a 25ft (7.6m) turning-circle – a legal requirement for all Hackney carriages, said to originate from the small roundabout in front of the famous Savoy Hotel on The Strand that taxis needed to round in one manoeuvre.
Boris Johnson, Mayor of London, said: "Improving air quality in London is one of the most important challenges I face as Mayor. Having taken the significant step of introducing the first age limit for taxis in London, I am absolutely delighted that manufacturers are stepping up to the plate and are responding to the challenge I set in my air quality strategy to reduce taxi emissions and improve efficiency. I look forward to when a fully competitive model comes to market."
Andy Palmer, Executive Vice President of Nissan, said: "Nissan is proud to be delivering a 21st century vision for one of London's most iconic vehicles. The 'black cab' is as much a part of the London landscape as Big Ben and, whilst there will always be a place for that familiar silhouette, the Nissan EVALIA London Taxi focuses as much attention on its interior as the exterior – a better experience for drivers and passengers."
He continued: "The design process for the EVALIA London Taxi was exhaustive and will be further improved. In addition to ensuring drivers would be comfortable spending extended hours behind the wheel, we've had to consider every user for this vehicle – there are no specific customer profiles in the back of a London cab. Adults, children, business professionals, foreign visitors, disabled travellers – they're all potential customers. We've even considered those who might never get inside the taxi but who will benefit from features such as the model's lower CO2 emissions or the un-obstructing sliding doors.
"The Nissan EVALIA is a global taxi, launching in the biggest and brightest cities in the world. Safe, comfortable, efficient and convenient – it's a great step forward for providing a transport solution that is good for both its users and other city inhabitants."
Source: -
Nissan Evalia , The new 'Black Cab' for the London